The New Mexico Wildlife Federation is excited to be expanding our Veterans Outreach Initiatives. Studies show that outdoor experiences improve the recovery time of veterans suffering from Traumatic Brain Injury and Post Traumatic Stress Disorder. Through fishing, archery, hunting, hiking, camping, rafting, or just being outside on public lands, we aim to create a space and opportunity for peace and healing. To highlight this work and the passion our veterans have for their country and public lands, we interviewed Brigadier General Gene Sisneros and Navy Corpsman Eric Gonzales.
Gene Sisneros (Brigadier General, Ret.):
Tell us about yourself and your service:
I was born in Ocate, New Mexico and raised in Raton, New Mexico. Upon graduation from high school I joined the New Mexico Army National Guard. I was fortunate to have several commands and staff assignments during my thirty six years including Battery Commander, Battalion Commander, Troop Command Commander and 111th Air Defense Artillery Brigade Commander in Albuquerque.
What led you to join the military?
Several of my relatives have served in the military including my five uncles in World War II. I had a dream of doing the same. I was also greatly influenced by my Future Farmers of America teacher who served in WWII and leased Public Lands for his ranching operations. This was some of my early exposure to the importance of Public Lands. I retired as a Brigadier General. I am a Life DAV member. I still am involved in fighting for veterans and veteran issues. I worked closely with NMWF staff member Andrew Black, when he worked for Senator Bingaman and Senator Heinrich, on getting a new veterans health clinic in Raton.
While you were serving, what memories of New Mexico did you most treasure?
Whenever I was away from New Mexico on duty I missed the mountains, clean air, and of course – New Mexican food!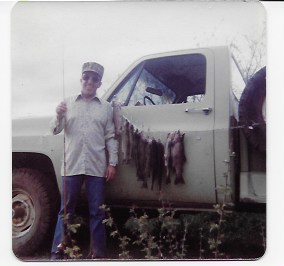 As a civilian, I was elected as a Colfax County official six times. Part of my job was to travel the county and I saw so much of our Public Lands and witnessed some of the problems that can arise with locked gates and lack of access to our public lands. I was honored to receive the New Mexico Distinguished Public Service Award and have had the honor of receiving several other awards. For the past 30 years, I have served on the Service Academy Boards Nomination Committee for our U.S. Senators and Congressman. Selecting students to attend the Air Force and Naval Academies and West Point gives me the opportunity to meet some of New Mexico's finest young people.
What do public lands mean to you?
Public lands have been a source of entertainment and a place for family outings for as long as I can remember. As a child, I often went hunting and fishing with my brothers, as an adult I still go fishing with my brother and my children and grandchildren. I try and go hunting every chance I get.
I am lucky to live in Colfax County and Northeastern New Mexico where Maxwell Wildlife Refuge, Maxwell Lakes, and Lake Maloya in Sugarite State Park are located. Some days in the winter we go to see bald eagles, mule deer, elk, and numerous other wildlife. What a great way to spend time – touring Cimarron Canyon, Eagle Nest, and Angel Fire with mountains and forests everywhere you look.
I encourage everyone – especially young people old enough – to vote for candidates who will support our national parks, monuments, forests and state parks. I also think it is important to keep public lands public and to ensure good public access to these lands. We also should encourage our children and grandchildren to visit and see firsthand how important public lands are to everyone. We also need to encourage all young people to serve in some capacity to better their country.
At the present time veterans are using public lands for mental health and recreation and it is important to encourage our vets to hunt, fish, and just be outdoors. It is good medicine for all of us.
What do you hope younger generations will learn from your service?
It is my hope that all future generations have the ability to do on public lands what I have had the pleasure and honor of doing.
What would you say to lawmakers and others who want to privatize public lands?
To all lawmakers, national and state, I say our public lands must remain as public lands in perpetuity. Federal public lands should remain federal and state public lands should remain state lands that are open and accessible. Do not trade, sell, or give away these lands that are so important to our state and country.
Eric Gonzales (Navy Corpsman & Sffd. Battalion Chief):
Tell us about yourself and your service:
I was born and raised in Santa Fe, NM and spent most of my time growing up outdoors and in the mountains fishing and hunting. I graduated from Santa Fe High in 1997. I joined the Santa Fe Fire Department in April 2001 and have held the positions of Fire Fighter and Captain and am now a Battalion Chief. In 2005, I joined the Navy Reserves and completed boot camp and Corpsmen School. I then went to Field Medical School (FMF) and transferred to 4th Marines 4th reconnaissance Battalion Delta Company. In September 2010, I was assigned to an Army unit deployed to Afghanistan for 14 months. While in Afghanistan my primary role was a medic serving both infantry and flight crews and I responded to over 1,000 calls.
What circumstances led to you joining the military?
Serving in the military has been a proud family tradition. My grandfather Vicente was a WWII veteran, Bataan death march survivor and former POW. My father Mike was a Marine and a Vietnam veteran. I also have many uncles who have served in the military. Beyond this strong family tradition, another reason I joined the military was following the attacks of September 11th, I knew that I could use the leadership and medical skills I learned in the Fire Department to help my country and my brothers in battle.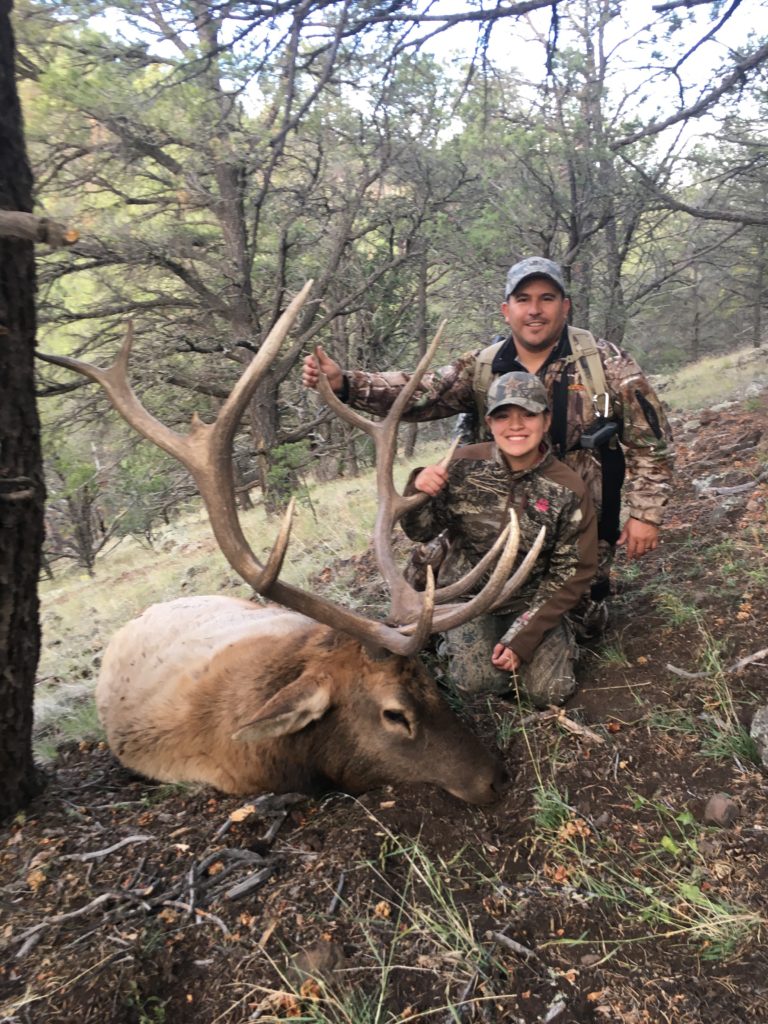 While you served, what memories of New Mexico did you most treasure?
While serving in Afghanistan, I used to think of all the times I went fishing with my family and all of the different hunting trips we took on public lands. I remember thinking about how relaxing it was to just be outdoors and on these trips with my dad and my uncles. Getting outdoors and getting out on the land to fish and hunt was something I could not wait to do when I got back.
What do public lands mean to you?
Public lands have been my saving grace. Just to know that on any given day I can go fishing or during hunting season to be able to hunt some of the greatest and most beautiful lands in the country is amazing and something worth fighting for. As a veteran and outdoorsmen, these lands have given me a great sense of peace, and wholeness.
What is your favorite thing to do on public lands?
I love to hunt and fish on public lands with my friends and family. Some of my best memories come from being on our public lands. I am an avid fisherman, I love to fish New Mexico's rivers and lakes and have been doing so for most of my life. As a bow hunter, some of my best memories are elk hunting in the Gila as well as turkey hunting with my wife in northern New Mexico.
One thing I learned from being in the service is that you may be put into situations that you may not want to be in, but you have to make the best of the situation, stand tall and become the person you want to be. There is no challenge that is too difficult to overcome, but you have to work at it. This takes courage, this doesn't just mean courage in the time of battle, but also having the courage to make hard decisions. You sometimes have to be willing to stand alone in those tough decisions that are rooted in honesty, honor, and integrity. I also think it is important to never forget that someone has gone before you and we must respect those with experience who have laid the groundwork for us.
What do you hope younger generations learn from your service and experiences?
The younger generation is our future and if they don't stand up, speak out, and help save our public lands they will disappear. It is important for young people to get out onto our public lands, whether it is through fishing, hiking, hunting, camping, or even horseback riding, our children and young adults must have these first hand experiences to understand the importance of protecting and fighting for these lands. These lands are an important part of our culture, history, traditions, and can be a place of great recreation as well as healing.
I believe the forests, mountains, and rivers on our public lands are a place where veterans can find peace. Whether through fishing, hunting or just enjoying incredibly beautiful places, our public lands provide a place where you can relax and let your guard down and just enjoy the solitude and beauty of nature.
What would you say to lawmakers and other people who want to privatize our public lands?
I would tell anyone trying to sell our public lands that they are crazy to try to privatize our public lands. This would not only destroy our economy, especially in rural communities that are dependent on hunters and anglers, but this would also make it impossible for younger generations to learn about the outdoors. Right now with so much going on in our society, it is hard enough for New Mexico families to take a weekend outing on public lands, much less have to worry about paying insane amounts of money just to access our mountains and streams. Privatizing our public lands would have a devastating impact on veterans like myself who use public lands as a chance to heal the invisible wounds that we brought back with us, wounds that only tend to get better by spending time outdoors and in places of great serenity. While in Afghanistan I fought for the freedom to access America's public lands and I believe that public lands should remain in public hands.
This article appeared in the Spring 2017 edition of the Outdoor Reporter.