The Land and Water Conservation Fund (LWCF) needs your help!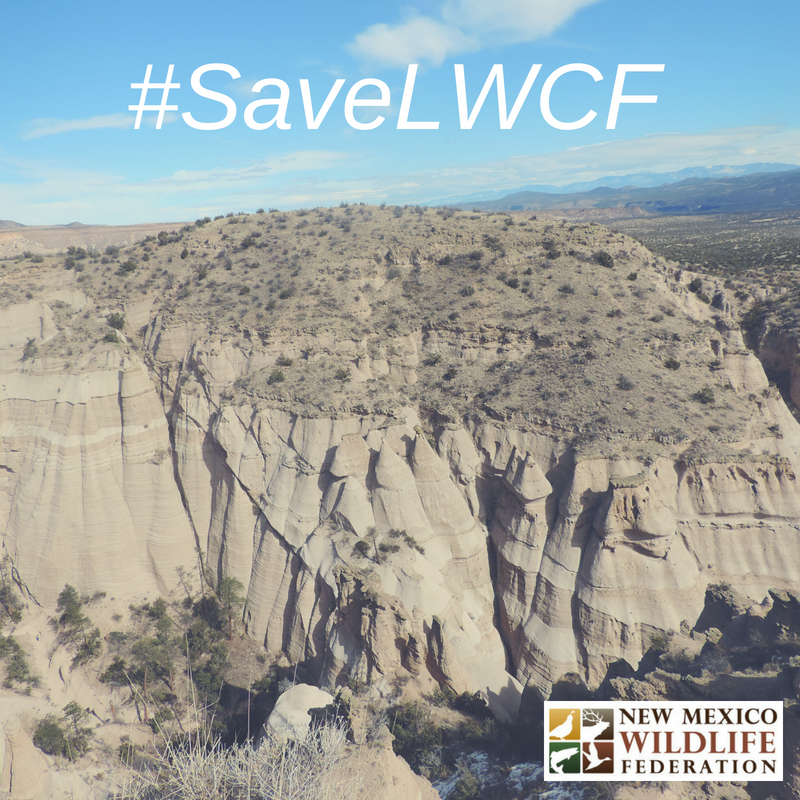 Founded in 1964, LWCF has been one of the most successful and popular programs in conservation history. This program comes at no cost to taxpayers as funds are provided from royalties on offshore oil and gas leasings. Funds from the program support state and federal projects which can include everything from city park maintenance to federal land acquisition to restoration projects.
At its inception, LWCF was authorized for a fifty year time period. In 2014, when that time period was up, the fund was given a three year extension. In 2018, we find ourselves battling for reauthorization again. These short term reauthorizations were never the intention and we now often see unnecessary political battles when these extensions are up. In January 2018, the Trump administration proposed an almost 90 percent cut to the program. The New Mexico Wildlife Federation calls on our elected officials to permanently reauthorize this fund and allocate the full funding to the program. Fully reauthorizing the program and making sure funds don't get diverted would go a long way in supporting our public lands and conservation projects across the country.
Now, we need your help to raise awareness about the September 30th expiration date and to highlight how crucial LWCF is to New Mexico. Let's get the word out on social media about all the great places in New Mexico that have received support from LWCF.
Email us your pictures at LWCF sites and we'll feature them on our social media channels.
Or post on your own social media channels using #SaveLWCF and tagging our pages:
Don't know which places throughout New Mexico are LWCF funded? Check out an extensive list here.
Keep the pressure on for LWCF – future generations of Americans are counting on us!