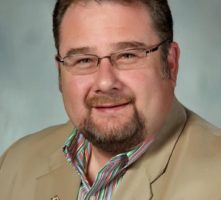 Carmichael Dominguez
Director at Large
Councilor Dominguez is a life-long resident of Santa Fe who had the honor of portraying Capitan-General Don Diego de Vargas for the Santa Fe Fiesta!
He is a graduate of Santa Fe High School and Santa Fe Community College, with an Associates of Applied Science degree, and was a student at New Mexico State University.
His long history of dedicated service to this community includes serving as a member of the Santa Fe Public Schools Board of Education where he vigorously advocated for many socioeconomically challenged students.  He has also had the opportunity to serve on the City of Santa Fe Planning Commission.  During his 6 year membership on the Planning Commission, Councilor Dominguez gained a tremendous amount of knowledge about the Cities Land Use Code.
As a resident of Tierra Contenta who is proud of the potential effect of this neighborhood on the larger community, he has served on the Board of Directors for the Tierra Contenta Corporation and as the President of the Board of Directors for Zona del Sol – a collaboration of nonprofit organizations located in Tierra Contenta.
Councilor Dominguez is employed by the New Mexico Department of Transportation and is the father of two children.