Recently, six students from Coronado High presented to about 50 landowners and land managers at the
Chama
Watershed
Congreso
a summary of watershed health data they had collected themselves and gave their recommendations for land management in the National Forest surrounding their community. They also presented their own sense of land ethics which influenced their recommendations.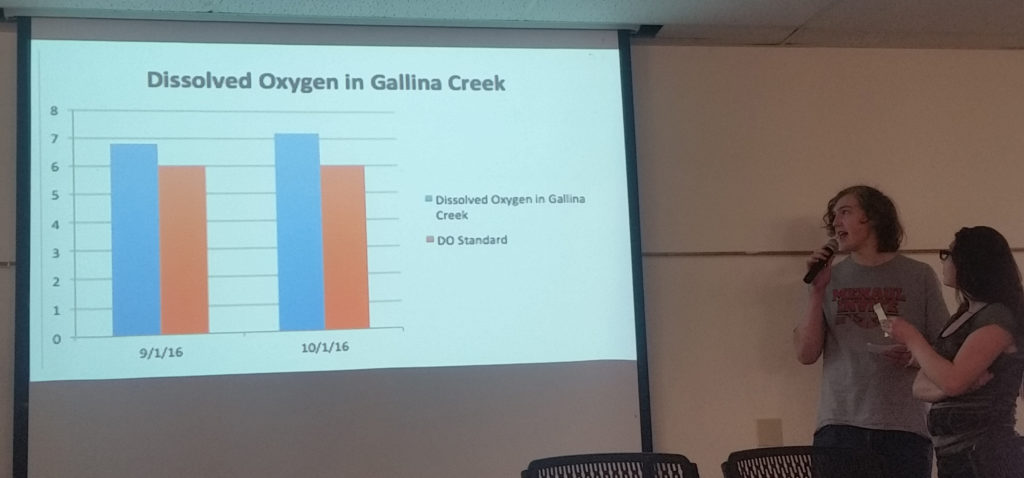 Some of the students' land management recommendations for public lands in the forest surrounding
Gallina
, NM:
People shouldn't camp next to

Gallina

Creek
Put up signs at recreation sites for what you want people to do and fine them if they do
No littering, no driving through streams
Put restrooms at heavily used campgrounds
Continue carefully thinning the forest controlled burns.
Continue providing limited access for grazing.
Consider restricting access to parts of the stream as a buffer zone.
Many of us want jobs in the field
The presenting students names are Tim Fuchs, Crystal Sanchez,
Alize
Trujillo, Natasha Greene, Alexis Martinez, and Avery
Chacon
. About 30 students are involved in the program with RiverSource, but these were the only ones who could go an a non-school day. Great work students!