For over a century the New Mexico Wildlife Federation has been working on behalf of sportsmen and women like you. Since 1914 we've advocated for sound wildlife management, access to public lands, protection of our waters, and provided opportunities to pursue the outdoor traditions that helped make America what it is today.
New Mexico Wildlife Federation has an amazing record of success. Over the last 100 years our organization has:
Helped protect

more than 2 million acres of public land

Rebuilt

depleted game populations

Given voice

to New Mexico sportsmen and women

Advocated

for the North American Model of Wildlife Management

Ensured

that all generations have quality places to hunt and fish

Fought

for permanent access to public lands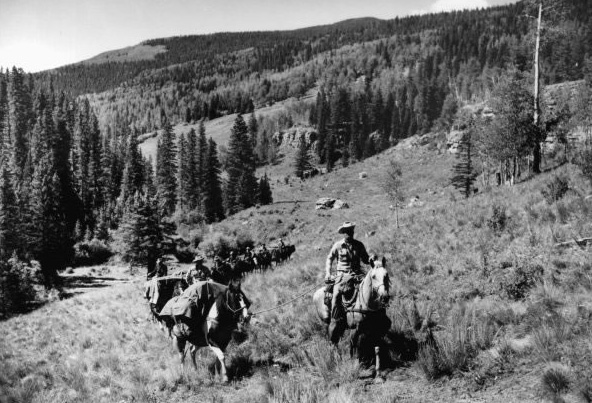 After 100 years, the New Mexico Wildlife Federation remains true to its roots by advocating for the issues that matter to the sportsmen and women of New Mexico. We're also looking forward, by providing opportunities for children across the state to learn how to hunt, fish, and camp so they will grow to be stewards of the lands that belongs to all of us.
Our History
The New Mexico Wildlife Federation has a long and storied history working on behalf of New Mexican sportsmen and women to protect wildlife, habitat, and opportunity for all. Aldo Leopold came to New Mexico with the U.S. Forest Service around 1910 and fell in love with the Southwest. By 1914, he and other sportsmen created the New Mexico Game Protective Association, and began working on behalf of wildlife and the hunters and anglers who relied on it. Eventually that organization changed its name and became the New Mexico Wildlife Federation.
Today, we are a nonprofit, member-driven organization working all over New Mexico. We hold monthly sportsmen and women's meetings across the state where we discuss hunting and fishing tips and connect with our members, we provide opportunities for the New Mexican citizenry to make their voices heard on the issues that matter to all outdoor recreationalists, and host events where communities can connect to the outdoors.